It's a simple enough question, but one that is a little more complex than you might think. BMWs are different than most other cars, engineered to use synthetic oils and fluids that require less changing than traditional oils. They're designed to have 12,000 and up to 15,000 mile, roughly one driving year, oil change intervals. In fact, even BMW owner's manuals recommend an oil service every 15,000 miles. And on most BMW cars, the reminder lights on the instrument cluster are set to remind the driver at this interval as well.
However, changing the engine oil sooner can only help prolong engine life and performance, despite the cost. But despite the old wisdom of changing your oil every 3,000 miles, as vehicle technology has improved, that number is outdated for most modern vehicles. It's become much more economical and environmentally friendly to get your engine oil changed about every 7,500 to 10,000 miles depending on driving habits and climate.
For example, city commuters or people who live in a more temperate climate have more leeway when it comes to when they should get an oil change. For those living in less forgiving climates or with tougher jobs, an oil change every 5,000 miles might be more in line for both your vehicle and your wallet.
Think it might be time to get your car's oil changed, but unsure if the time is right? Keep in mind these four things:  
Know what kind of driving you do
Record when the last time you had your vehicle's oil changed
Change your motor oil according to the auto manufacturer's recommendations
And, if you're still unsure, ask a professional at BMW of Roanoke to take a look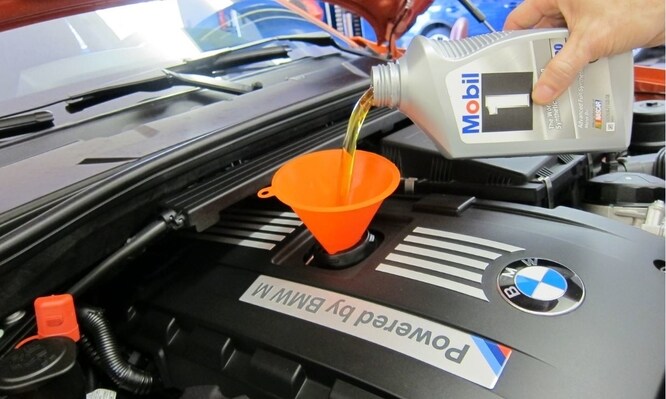 Oil Change Services in Roanoke
BMW of Roanoke isn't just the area's best provider of BMWs for sale, we also have one of the best auto service centers in the area. Our technicians are BMW-trained in a wide range of repairs. They know that when it comes to working on your car, whether large repairs or routine maintenance, people want to go to an auto mechanic they trust to not just do the job right, but also but do it right quickly and without any hidden fees or extra costs.
So when it comes time to get an oil change in Roanoke done on your car, whether that's a BMW or a different brand altogether, our customers know that BMW of Roanoke is the local service center they trust to get the job done right for a great price and in a timely manner. If you think it may be time to get your car's oil changed in Roanoke, or if you have other maintenance matters or repairs you need to get done, make BMW of Roanoke your first, and last, stop. 
Schedule Service