BMW Performance Center Delivery Package in Ranoake, VA

Whether you are a loyal BMW driver or this is your first time purchasing one, we invite you to consider BMW Performance Center Delivery. You'll get to meet your BMW vehicle at the state-of-the-art factory and showroom in South Carolina, along with a special driving class to help perfect your skills. To learn more and start planning your experience, give BMW of Ranoake a call at 833-544-3127!
What is BMW Performance Center Delivery?
As part of the Ultimate Delivery Experience, you can experience the culture and style of BMW right here in the U.S. with the unique Greenville-Spartanburg Facility located in South Greer, SC. From the moment you arrive, you'll be treated to a first class experience, complete with a complimentary dinner and a hotel room for you and a guest. After enjoying breakfast the next morning, you'll get to head on over to the Performance Center, where you'll learn all kinds of important driving tips from our experienced instructors. Each BMW model features innovative engineering and you'll get a closer look at how they drive and safety tools to protect everyone on board. Then, you'll get to hit the track and put the pedal to the metal with a BMW test vehicle selected to match the one you have purchased.
A Day to Remember
Putting the perfect finishing touch on the day is a tour through the stunning Zentrum Musuem and Spartanburg Factory. Learn more about the evolution of BMW models and branding, as well special exhibits showcasing the impact they have had on the automotive world. You'll get to see where all it all comes together with the available walk-throughs of the factory that has produced over 3 million vehicles. Once you're fully inspired, it's time to meet your new BMW vehicle. Freshly detailed and ready for action, our Product Specialists will be on hand to answer any questions about your model and finalize all of the last details.
Plan Your Experience!
Planning starts right here at the dealership, so stop by and let us know you are interested in making this package part of your purchase. All new BMW models currently in production are eligible and you can still use qualifying finance options to suit your budget. We would love to talk you through all of the program details, so come and talk with our friendly team today! In the meantime, you can also explore all the wonderful vehicles with our online Inventory Search tool.
Turn your vehicle purchase into a memorable moment with BMW Performance Center Delivery near Ranoake, VA. As your local dealer, BMW of Ranoake is here to help you make the vision a reality – plan your visit to see us soon!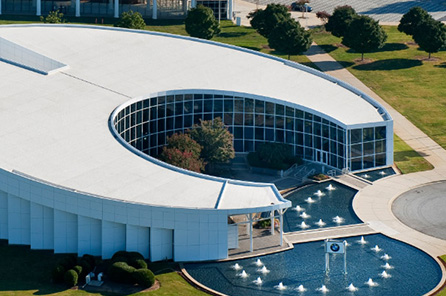 Sales Hours
540-227-4168
| | |
| --- | --- |
| Monday | 9:00 am - 6:00 pm |
| Tuesday | 9:00 am - 6:00 pm |
| Wednesday | 9:00 am - 6:00 pm |
| Thursday | 9:00 am - 6:00 pm |
| Friday | 9:00 am - 6:00 pm |
| Saturday | 9:00 am - 6:00 pm |
| Sunday | Closed |
Testimonials
GOOGLE
10-10-2019
GOOGLE
10-9-2019
GOOGLE
10-9-2019
GOOGLE
9-19-2019
GOOGLE
8-29-2019
"Product Sells Itself"
DEALERRATER
8-22-2019
GOOGLE
8-19-2019
GOOGLE
7-30-2019
GOOGLE
7-20-2019
GOOGLE
7-1-2019
"Fantastic Service"
DEALERRATER
6-27-2019
GOOGLE
6-23-2019
GOOGLE
6-20-2019
GOOGLE
6-9-2019
CARGURUS
6-5-2019
GOOGLE
5-25-2019
GOOGLE
5-24-2019
BING
5-1-2019
YAHOO
5-1-2019
YELP
5-1-2019
YELP
4-27-2019
YAHOO
4-27-2019
BING
4-27-2019
CARGURUS
4-8-2019
GOOGLE
3-30-2019
Teresa Future Mrs. Carter
GOOGLE
3-30-2019
GOOGLE
3-28-2019
"New 540i"
DEALERRATER
3-5-2019
GOOGLE
1-15-2019
Awesome experience
CARS
12-30-2018
GOOGLE
12-30-2018
CARGURUS
12-21-2018
GOOGLE
12-20-2018
Read More