You'll Have the Keys in No Time!
Searching for a new car and just can't find what you want in stock? These vehicles have not yet hit our in-stock supply, but they're available to reserve now. View our list of inventory in-bound to the dealership below and let us know which one you're interested!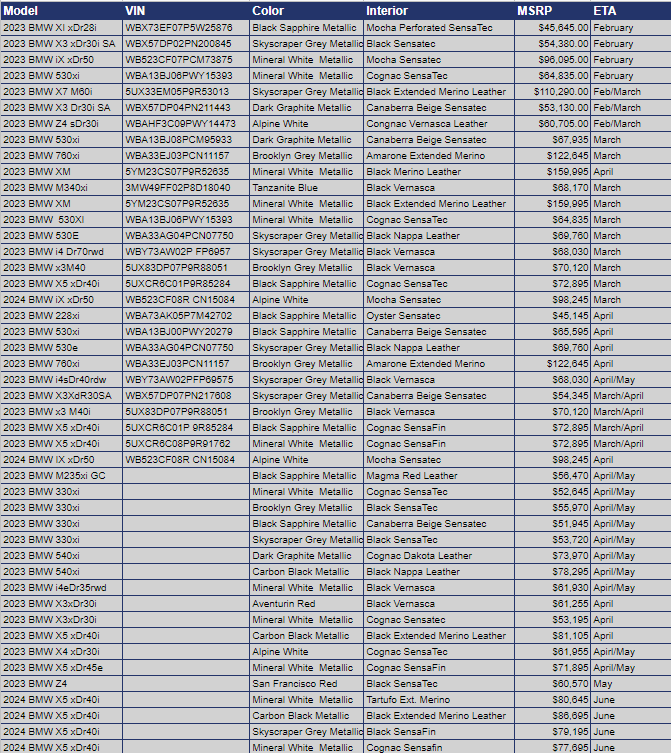 Add Me to List!
* Indicates a required field
Our Available Build Slot sheet lists incoming inventory, giving you insider insight into the vehicles that will soon be available. It also gives you the opportunity to reserve a vehicle and customize it prior to arrival. You'll essentially bring your dream car to life by adding personalized touches before it leaves production!  Reserve Yours Today.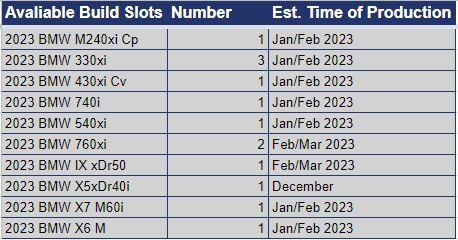 Reserve My Vehicle!
* Indicates a required field